We are thrilled to announce that a new CBCT has been installed at ESOMS. CBCT, or Cone Beam Computed Tomography, is a medical imaging technique made up of X-ray computed tomography where the X-rays form a cone. This form of scanning has become increasingly important in the treatment planning and diagnosis of patients for implant dentistry and other oral surgery procedures.
During the imaging, the CBCT scanner rotates around the patient's head, with up to nearly 600 distinct images produced. The scanning software then collects the data and reconstructs it, producing three-dimensional images that can be manipulated and visualised with specialised software.
CBCT has been described as the gold standard for imaging the oral and maxillofacial area.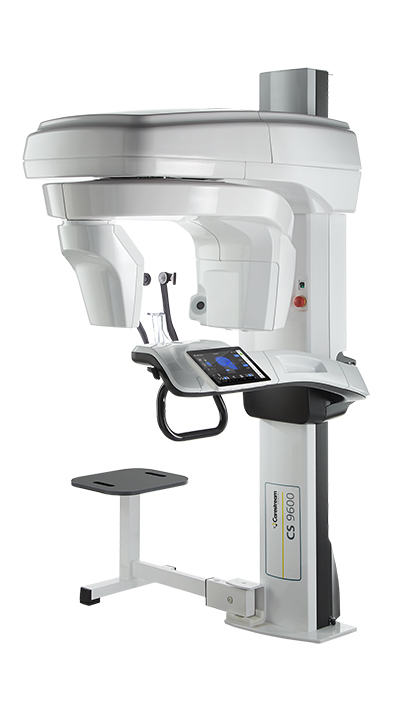 The American Academy of Oral and Maxillofacial Radiology (AAOMR) suggests CBCT as the preferred method for presurgical assessment of dental implant sites. This is because the CBCT offers useful information when it comes to the assessment and planning of surgical implants. It is also helpful for planning other oral surgery procedures.