When looking out the surgery windows, there is a long brick wall. To make the scene a little more pleasant for our patients, we commissioned Yossi Sebban, a Sydney based artist, to paint a mural on the wall. We are extremely pleased with the results and have received positive feedback from patients who are appreciating the beautiful artwork. Thank you Yossi!
A picture is a poem without words.

– Horace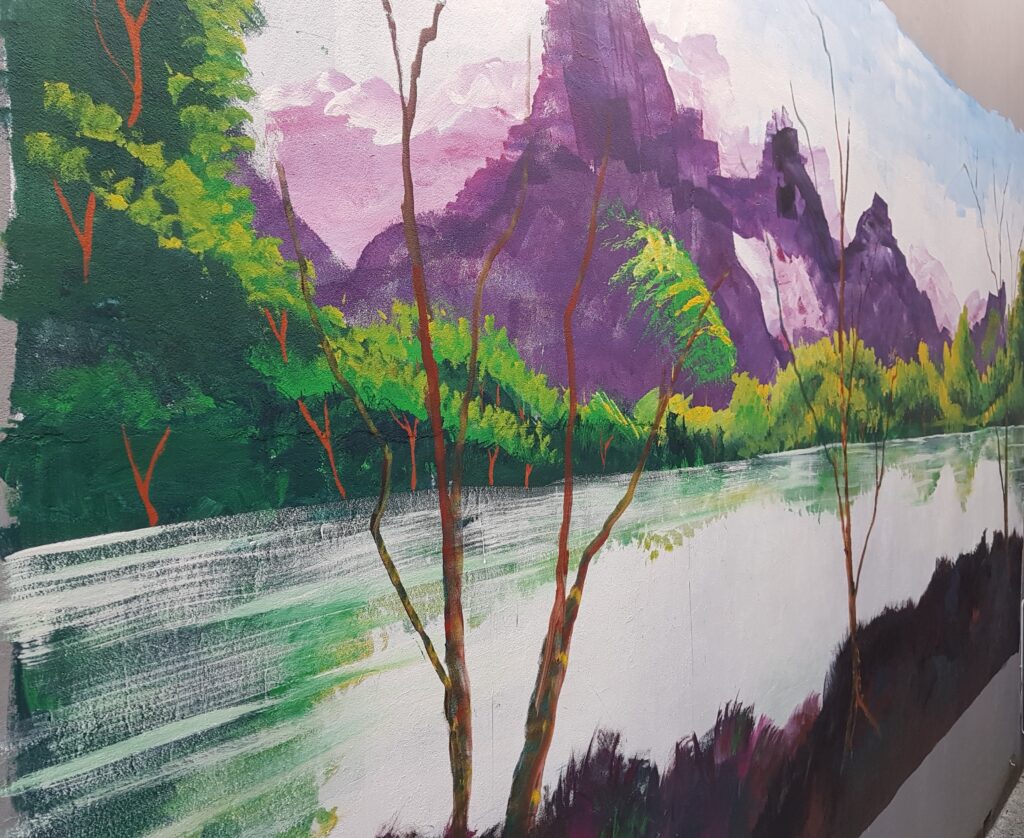 Throughout the practice, you will see other works of art by Shlomit, David's wife and administrator at ESOMS. Many of these works include members of David and Shlomit's family as well as local landscapes.